When Raf Ramos started RAFXCHANGE, it began as an online retail store founded in October 15, 2015 in West Hollywood, CA USA.
RAFXCHANGE is popular in Los Angeles County  providing the "We'll Come, You Shop" concept to our customers since our establishment. Customers call or message us for an appointment, we bring our merchandises, we go to their offices or homes and we sell from there. We basically bring the shop to your doorsteps as a rolling-store. In February of 2018, we curtail this service and focus our build-up on Amazon and we have been actively selling food, accessories, health, cosmetics, home and kitchen products among the list of items that we offer.
On May 12, 2019 RAFXCHANGE became the official distributor for RAF™️, our personal care products brand. Our company have then decided to align us with product distribution while we continue carrying our RAFXCHANGE brand and Amazon online business.
In 2020, we are expecting more products and new brands to be carried by RAFXCHANGE extending to travel and beverage industries.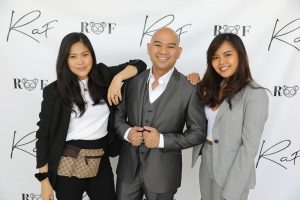 We do hope that you will find our merchandises and services to your liking and satisfaction. For more doses of daily RAFXCHANGE updates and promotions, do follow us on Facebook, Instagram, Twitter and Snapchat.
Thank you.
Our Founder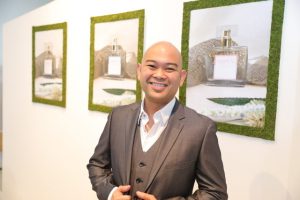 Raf Ramos is our President and Founder. Humorous and sociable by nature, Raf started to network and sell at age 16 in Manila, Philippines where he was born and raised. Merchandising and sales have been his interests ever since. Now, he flies in and out of the country almost every two weeks, checking for new trends both here and abroad.
Raf Ramos has over 25 years of combined experience in the sales and customer service industry – from network marketing, sales, a financial professional all the way to his customer service experience in an award-winning Airline in Asia. He has trained and accustomed himself to service professionalism and customer satisfaction.
He speaks English, Filipino and conversational Castilian. While he doesn't speak Korean, Cantonese or Mandarin, he can understand some of them since he is fond of watching movies and TV series on those given culture. Maybe that's how he gets around in Asia. On the other hand, that being given, he, himself buys directly from our international vendors, and oftentimes, sells our products himself directly to customers to make sure he knows the quality of our goods, the kind of customers and vendors that we have, what our customers want and how we can provide service excellence.