Humble Beginnings
RAFXCHANGE was founded on October 15, 2015 by Raf Ramos. It started out as a shop at your doorstep retailer in Los Angeles County area, where we come to people's homes and they shop at their convenience. The idea was to help people save time through this innovative and personable shopping experience.  Fast forward to 2019, inspired by RAFXCHANGE's humble beginnings, more people have joined the team and since then, excluding Raf, we have been operated by 100% by women. In May 2020, we launched our personal and self-care product brand, RAF®. You can browse through our RAF skin care products here :  RAF
Our Team
Tina Grueber – Advertising and Marketing Specialist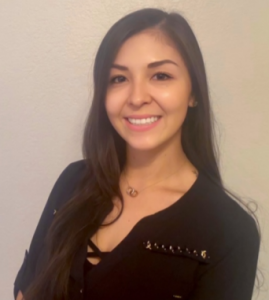 My name is Martina (Tina) Grueber. I'm responsible for the social media platform of RAF as well as setting up marketing campaigns to reach potential customers and create brand awareness. I find inspiration by being in nature, exercising, and listening to music. For work, being on social media inspires me a lot since I always see new designs, trends or ideas that make me try to find new ways to incorporate that with our marketing strategy.  I joined RAFXCHANGE because I knew that the company had a lot of potential from the start. Being able to work with the team and seeing all the improvements has been exciting. 
Miso Cho – User Experience Designer
Hello, I'm Miso. Currently on the path of becoming a self-taught user experience designer, I explore ways where web and mobile applications can be designed to not only solve people's problems but create intuitive, thoughtful and memorable experiences for them.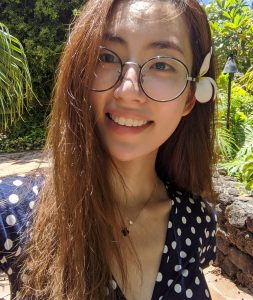 My deep understanding that not everyone thinks the way that I do and my passion for exploring ways where organizations can create a better experience for  the customers in both digital and non-digital products has driven me to immerse myself  into the user experience design field. When I am not flying, doing projects for my UX/UI design school or working with the team a RAFXCHANGE, I enjoy hiking and going to the beach with friends. What inspires me are people, their stories and creativity. 
I joined RAFXCHANGE to learn what it means to collaboratively work in a team that allows everyone to work cross-functionally and constantly encourages creative inputs from all team members. 
Carissca Gail Charvet – Product Manager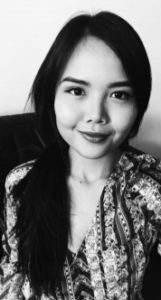 Hi. I'm Carissca. I'm your typical Taurus with a millennial mindset and artistic soul that wants to live life to the fullest. Happy thoughts, sunsets and long road trips are the things that excite me.
I'm currently the Project Head for RAF® and Graphic Designer at RAFXCHANGE and mostly in charge of anything & everything on the creative side. Obviously.
Driven by aesthetically appealing things and deep love for design brought me to work for RAFXCHANGE.
See more of her story in the book "Why Build Your Own Brand Now".
Christl Haley – Merchandising Specialist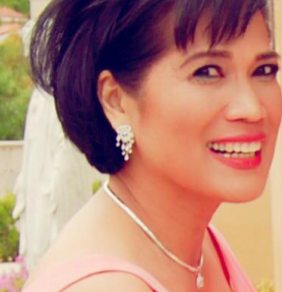 Hi, I'm Christl. I am a passionate advocate of health, nutrition, and natural products sourced from ethical sustainable origins with an emphasis on the power of self-care.
I joined RAFXCHANGE armed with the toolkit of skills and customer service professional experiences, through many years of work and travel around the world with particular focus in Asia. My unique life experience and warm, empathetic nature has engaged many clients worldwide.
I offer unique perspective on transforming any aspect of life style changes that you'd like to see blossom – your relationship with yourself and loved ones, your home life, your work life,  your health including your pampering time. I draw my experiences and skills to help  clients create lasting, positive change choices.  
Raf Ramos – CEO
My name is Raf. Aside from running our company, there are other things that I enjoy doing. I like deep, and long conversations with people as much as I love traveling, and going to different countries. Japan is one of my favorites because it makes me feel closer to nature, not to mention, I love their warm and hospitable culture.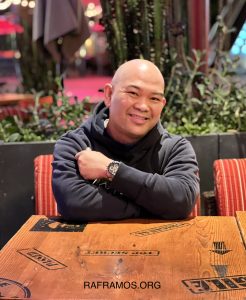 I also miss experiencing the joys in the streets of the Philippines, the breath-taking arts in France and Italy, and excitement of just meeting new people anywhere in the world. I spent almost a third of my life serving as a flight attendant, but, most of my life I devoted to sales. You can say I am a natural  salesman who became an entrepreneur – and author, too!
Now, I just want to continue doing my work   while teaching the lessons I learned and sharing the opportunities of enterprising. 
What inspires me is the human experience: The belief that every human can achieve better experiences in life while influencing others to acquire their own goals in the process. I believe that we can do the impossible things by doing the small possible things at a time. I started RAFXCHANGE because I want to leave a legacy, an inspiration to the next  generation and to retire early so I can travel more and see more of the world. This is the purpose I give to myself.
Our Brands
RAF® is your new personal care and self-care brand. We believe that each skin type has an episode – one could be dry, the other maybe oily, some are sensitive, while others are combination of all three. SKIN EPISODES were created to address all these realities with natural sprays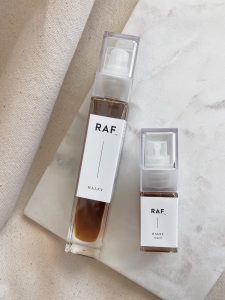 and creams carefully formulated by our skin experts.
SKIN EPISODES includes cleansers, toners, moisturizers, lotions, hand lotions, and body oils. Our carefully formulated ingredients are mostly natural, FDA registered, have no animal testing, consists of Kosher certified materials and created with vegan formulas.
SKIN EPISODES+ on the other hand, caters more on hand sanitizers, hand sanitizer sprays, antiseptic, anti-viral, and anti-bacterial products. These products have become crucial part in our daily lives and our team is committed protect you and your loved ones from disease and infection by providing you with products that will clean, sanitize, and disinfect.
Whatever your skin type is, whatever your episode is – we hear you. So, let your body talk because we have a quality skin care product made especially for you.