Our Story
Just like many successful industries such as MicroSoft and Apple that started in the resident's garage, RAFXCHANGE had humble beginnings as well. RAFXCHANGE was founded on October 15, 2015 by proprietor Raf Ramos. It started out as a "shop at your doorstep" retailer in Los Angeles County area, where we physically come to your home or a designated meeting place and you shop at your convenience! The idea was to save time from traveling-having to get ready and change clothes, leave the kids, stop your cooking or whatever your chores are, and driving, looking for parking and therefore saving the cost of gasoline, the effort of going to the malls, and the time and energy of taking the shopping back home. 
The strategy worked best for immigrants who now live in the United States because these people still send "balikbayan boxes" to their families and friends in the Philippines, Vietnam, Mexico, China, Malaysia, and Indonesia, to name a few.
A Balikbayan box is a huge box being filled with random stuff like toys, clothes, canned goods, cosmetics, shoes, colognes, watches, among many other things to send to their loved ones back home as gifts. People send this out through specialized couriers by ship that takes more than a month to arrive, and this is preferred because it is simply much more inexpensive compared to shipping them via FedEx or UPS.
Coming over to their homes as they pick and choose the items they want to send to their friends and loved ones in their home country, the experience makes it more personal and heart-warming. Customers can take their time picking the items they want, while they cook at home, take care of their young ones and sometimes, asking other friends to come over so they can do the home shopping experience together, much like a Tupperware party. Once they have finished shopping and checkout, items are with them because they are already at home. No need to drive back home and carry shopping bags.
During the holidays, it can get crazy! Our customers would ask us to come to their office or place of work so they can shop together with their colleagues during lunch breaks. It's like shopping with a time limit-imagine that! But, at the end of the sale, it was that shared shopping experience that they value and have fun doing with friends and co-workers.
In February 2018, when it became exhausting for Raf, our founder to continue traveling from home to home and compromising his safety and security, RAFXCHANGE expanded most of its sales through Amazon and one year later, all our "shop-at-your-doorstep" services cease.
When 2019 came in, RAFXCHANGE hired new employees and since then, excluding Raf, we have been operated 100% by women. Raf believes in empowering women and housewives to enable them to still earn income from home while watching their children.
In May, Raf launched the brand RAF for personal and self-care products. The brand  was officially registered in December 2019 to the United States Patent and Trademark Office (USPTO) with RAFXCHANGE, LLC as its owner.
RAFXCHANGE is an equal opportunity employer and believes that every employee may have the possibility of ownership of the company's brand and products and make it their own. Our people are our greatest assets and the foundation of our vision. We rely on each other as we build each other up, so we can build the future of RAFXCHANGE together. We realize the success of our company depends on our employees, who all feel they are vested and have a stake in the company. Our company has been evolving since 2015 and you can expect much more exciting changes from us in the many years to come.
OUR FOUNDER
The story of our founder, Raf Ramos, started when he was teenager enjoying the life of a salesman selling fish oils. He was a successful networker for an international company called Issho Genki in Manila, Philippines where he earned in US dollars. That is unusual for any worker in the Philippines and that is where his journey as a salesman began and where he learned the ropes of the trade. A few years later, he joined and studied several networking companies in the Philippines and eventually, in the United States when he migrated in 2001. 
When he started working as a cellular phone salesman at Aerovoice, he moved millions of dollars worth of cellphones and accessories as he helped the company became the 3rd biggest cellphone distributor in the entire US within 5 years. There he learned to hone his sales skills and negotiation techniques. 
He left the company in 2007 and started venturing in the financial industry where he met John C. Shin. John became his mentor and he learned how money works, how to start a business and how to build a team. For the past 13 years, he remained in the financial industry working as a broker, helping individuals and families with their finances. To date, he is licensed in 5 states – CA, NV, WA, NY and AZ. This would allow him to reach out to more people that would require his expertise.
Check his public profile at raframos.org
From 2008 and up until recently, he worked as a Senior Purser for Cathay Pacific Airways, an award-winning airline based in Hong Kong. At Cathay Pacific, he had the opportunity to meet business owners, celebrities, VIPs and entrepreneurs while he traveled around the world. This would later inspire him to build RAFXCHANGE, his flag ship company.
By then, his experiences were sharpened, his knowledge expanded, his skills improved and his vision about to be realized, so in October 15, 2015 he built RAFXCHANGE. With $150 USD, he bought and sold his first items in Los Angeles – umbrellas! Four months later, he would have turned that $150 to $6,000 and that became the financial foundation of his company.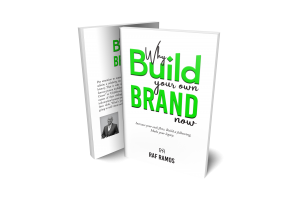 Click here to get the story on how he started his brands.
Today, RAFXCHANGE is valued force to contend with in the online sphere, and continues to thrive and hire employees inspite of the economic slowdown due to Covid-19.
Our founder wears many hats – he is a salesman, an author, a leader, coach, entrepreneur, a financial professional, a mentor, and a builder. But he is known for being a friend to his colleagues and employees. He is very straight-forward, rational, humble and a reliable shoulder to lean on. 
Get to know him more at raframos.org