Bergamot is known for its unexcelled soothing scent, spicy taste and sets the standard for wide range of uses.
The oil is extracted from the rinds of citrus fruit that grow on Bergamot orange trees. It is currently grown in many parts of the world. It has achieved its prominence and name in the town of Bergamo in southern Italy although its earliest roots can be traced to Southeast Asia.
Discover the benefits of its useful body oil as its captivating scent alone will energize and delight you with fulfilling gratification.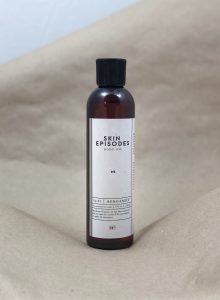 Bergamot can reduce anxiety and is mostly used for aromatherapy. Get your Bergamot body oil today and see how it will relax your body after a long day of hard work, stress and anxiety.
Follow us on Instagram, Twitter and Facebook for more interesting weekly blogs on RAF Personal Care prodcuts. You may also want to follow us on weekly blogs on Herbs, Oils and Nature 
Raf Ramos。
SKIN EPISODES Bergamot Body Oil, 236ml on amber plastic bottle, $10. SKIN EPISODES Bergamot essential oil, 10ml  on amber glass bottle, $10. RAF by RAFXCHANGE RAFXCHANGE.com, Los Angeles, CA USA.